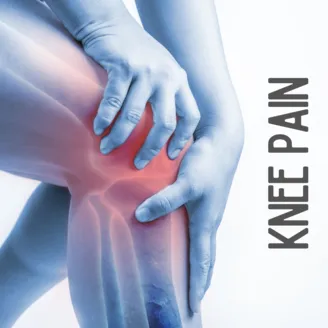 Knee Pain
When your feet hurt, your whole body hurts. The health of your feet is crucial to your overall health, small though they may be. Feet that hurt and ankles that are weak and unsupportive can impact your overall mobility and balance. We find many of our patients slowly avoid walking and moving if their feet hurt. That is unacceptable as foot and ankle problems are easily managed with physical therapy and chiropractic care. ⁠
⁠
Foot and ankle pain may occur suddenly due to injury , or develop gradually, with overuse and compensation of gait patterns if you also have hip and low back pain. ⁠
⁠
If your foot and ankle pain are severe, we may refer you to your primary care doctor for an x-ray to ensure that there is no broken bones. Then, using our combined teams for physical therapy & chiropractic, we'll use a combination of tools, including acupuncture, manual mobilization, therapeutic massage, and various exercises to help reduce inflammation, strengthen your ankles, and restore mobility in your feet.⁠
⁠
In addition to the above treatment plan, our teams may also recommend specialized orthotics to better support your feet and optimize your gait patterns. Orthotics made just for you can make a huge difference in your avoiding future foot pain, and improving your gait by supporting your arch and angling your feet in the correct direction and orientation.
---
Call or text Advanced Health Professionals in Norwalk CT today at (203) 847-4477 to learn how we can get you started on your path to drug-free rehabilitation and recovery so you can get back to the quality of life you desire.