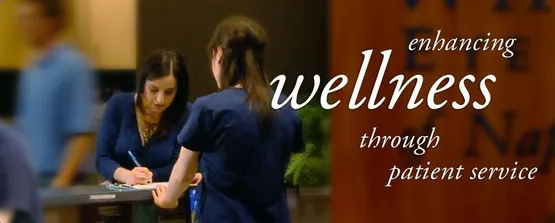 AHP's Multidisciplinary Approach
Our services at AHP are complementary in design and approach. Through our philosophy of Dynamic Rehabilitation, we provide a complete suite of services, diagnostics, and treatment protocols to get our patients back to healthy, happy, and productive lives.
We are a unique boutique healthcare office proud of our ability to cater to our patients' needs. We are very different from other healthcare offices.
Family-owned and serving the Norwalk CT community since 1990.

Services include: Chiropractic, Physical Therapy, Acupuncture, Massage Therapy, and Assisted Stretching

One on one attention from our staff and treatment team.

Free in-office Educational Visits or Phone Consultations.

Dedicated billing office to submit and coordinate all of your insurances.

Contracted network membership for non-insured and high deductibles.

No referrals needed for our services.

Largest network of area specialists for diagnostic testing, surgical requirements, and professional representation.
Specializing in the treatment of the following complaints and conditions
Low Back Pain and Mid Back Pain, Neck Pain, Disc Herniation, Degenerative Disc Disease, Bulging Discs, Shoulder Injury and Pain, Hip Injury and Pain, Knee Injury and Pain, Pinched Nerve, Scoliosis, Fibromyalgia, Sciatica, Spondylosis, Spinal Stenosis, Tennis Elbow, Carpal Tunnel Syndrome, TMJ Pain, Whiplash, Back Spasms, Plantar Fasciitis, And many more

Conservative - Cutting Edge - Complementary
SERVICES OFFERED AT ADVANCED HEALTH PROFESSIONALS