---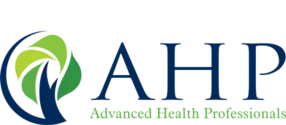 Do you want to start exercising again, but don't know where to start?
Are you struggling with weight and simply need help and motivation to get healthy?
Is there an injury or difficulty that is stopping you from getting back to an active lifestyle?
Do you find local gyms too impersonal, overwhelming, & expensive?
Has your physical therapy care ended and you need a supportive exercise regime to take you to full capabilities?
---
AHP's Post-Rehab Exercise is your answer!
Hi, I'm Evan Bonenfant, Advanced Health Professional's Certified Post Rehabilitative Exercise Specialist. I received my certification through AFPA.
I specialize in safe and effective post-rehabilitative fitness programs built for people with various limitations or are recovering from a variety of injuries, disease, and/or treatments. I also work with people that are in search of a healthier new way of life but need help getting starting!
My Post-Rehab Exercise Programs [PREP] bridge the gap between Physical Therapy and Personal Training. Post-Rehab Exercise lives somewhere in the middle.
My goal is to get you stronger and healthier than before so you can live a better quality of life and avoid injury in the future. In other words - I help make you stronger so you can live better!
Whatever your motivation, AHP's Post-Rehab Exercise Programs are geared to get you started on a new life of Feeling Well so you can focus on Living Well, leading you to Age Well!

---
Benefits of Post Rehabilitative Exercise
It's Safe!
Programs are designed for beginners to "once-in-awhile" exercisers
Each program is designed with your abilities and comfort in mind
Low weights are the key to developing strength and proper form
All exercises are designed to strengthen your weaknesses and support the areas you need to get back your maximum range of motion and mobility
Our programs help reduce the chances of reinjury - An ounce of prevention is worth a pound of cure!
It's Affordable!
Post Rehabilitative Exercise Programs are perfect for anyone with no insurance or high deductible plans. We offer payment programs and discounts on bundled sessions.
Our individual programs are available on your schedule and availability - see our pricing plans HERE
Group sessions are scheduled at convenient times, & at a reduced price - PLUS they offer the added motivation of working with a team!
Family sessions are also available at discounted rates so you can get your whole family involved and on the track to health and wellness!
It's for YOU!
New to exercise or long-time since involved in regular purposeful physical activity
Post-injury when your Physical Therapy is over or no longer covered by insurance
Pre & post natal is the perfect time to become and stay active
Those seeking weight loss and a new mindful healthy lifestyle change
Older people looking to get back into safe, easy, and painless activity